So do you remember
this quiz
we set about 17 years ago? Time, finally, for some answers...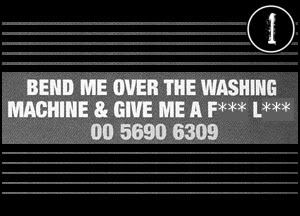 A nice easy start, this one, and a prime example of the minimalist genius of the wankline copywriter:
'Full Load'
.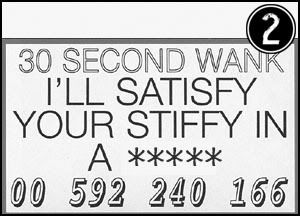 All British readers probably got this one easily, too: '
Jiffy'
.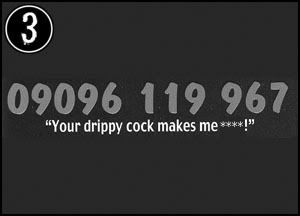 Here's where it got harder; some people, obviously clocking the rhyme metre of the previous question, went for 'Rock'. Sadly not, for a drippy cock isn't likely to make anyone rock - unless it was in a convulsed manner, of course. Correct answer;
'Sick'
.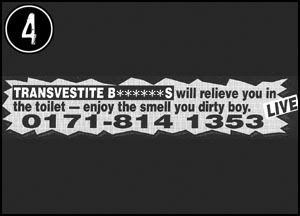 This was an
evil
question, and the answers were alarmingly creative. 'Barmaids'. 'Builders'. 'Brickies'. 'Bastards'. 'Boyladies'. 'Bitches'. 'Butchers'. Nope. The correct answer:
'Brothers'
.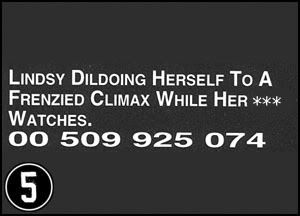 Erm,
'Dog'
.