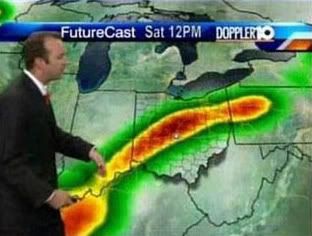 It's Fri...er, Saturday, so time for another poke of the lady-problem fireplace. The rules;

Ladies: If there's ever been anything about men you've wanted to know but were afraid to ask, or wanted a male viewpoint on a certain relationship niggle you're going through, drop an email to us at todger dot talk at googlemail dot com. Every week, we shall pick one out and answer it to the best of our capabilities.

Gentlemen: We would very much appreciate your input, so the comments section of each Something For The Ladies post will be yours and yours alone for 24 hours. In other words, all female comments will be deleted. Sorry ladies, but in this case we'd be very grateful if you'd hush those sweet keystrokes and let the chaps have their say. Just for today, though.

This week's question...


A Non-knee Mouse writes: What do you do with a man with a low sex drive? When we first got together my man and I were at it like rabbits in all kind of saucy ways. I have always had a very strong sex drive and I was delighted to find someone who could keep up with me. It made me feel sexy and beautiful, and boosted my (normally not that good) self-image. But within six months his sex drive had dropped to next to nothing, and now we have lived together for a year we are down to one halfhearted coupling every fortnight, if I'm lucky.


He says it's nothing to do with me, he still loves me and is attracted to me, and that this is just because of his depression, but I feel rejected, emotionally and physically frustrated, and ugly. I have begun to repress my own sexuality because I don't want to risk more rejection, or be a burden, which is just making me feel worse. In the meantime, he says he is working on it, though I don't see any evidence of this. He flatly refuses any proactive suggestions from me, such as scheduling sex or the 30-Day Sex Challenge as suggested by the Sex is Fun podcast. He won't work with me at all, and I am at my wits' end.


It's become a touchy subject, and it's getting so bad that I daren't even speak to him about it, and he no longer features in my fantasies, not because I don't fancy him but because I can no longer visualise him seeing me in a sexual light. I am terrified that if I get the opportunity, I might cheat on this man who I love more than anything, just to get some validation. What can I do to stop the rot and bring back the hot?

Sam says: Depression is a really tricky issue. I'm not sure if he is, but if he is on medication one of the very common side effects is a massive loss of sex drive. And people with depression also can have less energy and a lowered desire for sex.

I know that you are feeling rejected, but what if he had a car accident, and because of his broken bones couldn't have sex? Would you feel so rejected? The trouble with depression is that you can't see the injury, but it has an effect which is just as profound as a physical illness.

You can trying hitting the sex issue through an indirect approach – one way to help depression, and boost your sex drive is exercise. How much exercise does your man do? Regular aerobic exercise will give him a natural boost of endorphins and make him friskier. (Many studies have shown that exercise is as effective as anti-depressants in treating depression). What about going along to the gym together each day? There is nothing like just finishing a workout together and going home all hot and sweaty to make you feel like a roll in the hay.





Also is he getting any sort of professional support, has he talked to his GP about his depression? Cognitive Behavioural Therapy is now available on the NHS. You might like to also get in touch with Rethink, who have a great advice line.

'Mr Sex' says: I think the reasons for this might be a bit more prosaic. Fact is, the male sex drive almost always seems to take a dip when the honeymoon period is over, and even more so when you start living together. There's three main reasons for this; the first one is outright complacency. By finding someone to split the rent/mortgage, men may feel the battle is won and their partners are going nowhere (putting on weight and generally letting themselves go is another symptom).

The second reason is self-doubt; contrary to all the evidence, and despite all the 20 foot-high signs you're waving about, a lot of men still have a tiny node lodged in their brains that say 'women don't really like sex all that much'. More importantly, and contrary to everything you've read, heard, seen and felt, men are totally capable of being in love with someone without sex coming into play. Not only that, but if your partner is constantly after a portion, men don't always automatically think; "Cor, this woman really fancies me". In some cases, they think; "Christ, is this all she wants from me? If I don't give it to her, will she go elsewhere?"


The third reason - and probably the most likely one of all - is that after sacrificing six months of his life on you in a non-stop tup-fest, he's trying to re-balance his life. Compared to women, men who fall in love are absolutely rubbish at prioritising things - mates, hobbies, extracurricular work and everything get junked over the side when you fall for someone. And at some point, you have to take your life back, or else you cease to become the person who their partners were attracted to in the first place.


You'll note, hopefully, that none of these reasons have anything to do with the way you look, your attractiveness, or how sexy you are, because before you do anything else, you have to put this bullshit notion that sex = validation out of your mind, because that way lies danger. Trisha and Maury are full of people who believe that their lives can only be validated by rubbing their genitals against someone else's.


Secondly, you have to be a lot more subtle with your plans for more sex. No disrespect to this other podcast, but the words '30-Day Sex Challenge' had me covering my groin with terror, so God knows what he must be thinking in his current state. Although you have the best possible intentions, he's probably interpreting your ideas as "Oi - if you don't sort this out, I'm going elsewhere". If you're going to schedule sex, make sure you're giving each other the right impetus; go back to the scenes of previous sauciness would be a start. More importantly, give the pair of you time off from each other before meeting up again, because if you're living together, it's easy to fall into a rut, and giving each other a chance to miss their partner can be a huge stimulus.

Most importantly, please bear in mind that your malaise is far more common than you think, and almost always to do with factors that have nothing to do with sex. Practically every relationship takes a hit when it comes to the cohabitation stage, especially if you haven't been an item for that long, and the problems of the real world descend upon the dollhouse. And if you are going to have sex with someone else, make sure you split up with him first, for both your sakes.

Readers of Todger Talk - advice, please...