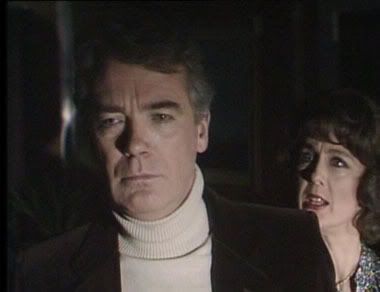 Thank God it's Friday. Not because it's the end of the working week, oh no - but because our weekly opportunity to spray our sexperty musk has arrived once more. You know the deal, but in case you don't;



Ladies: If there's ever been anything about men you've wanted to know but were afraid to ask, or wanted a male viewpoint on a certain relationship niggle you're going through, drop an email to us at

todger

dot talk at

googlemail

dot com

. Every week, we shall pick one out and answer it to the best of our capabilities.

Gentlemen: We would very much appreciate your input, so the comments section of each Something For The Ladies post will be yours and yours alone for 24 hours. In other words, all female comments will be deleted. Sorry ladies, but in this case we'd be very grateful if you'd hush those sweet keystrokes and let the chaps have their say. Just for today, though.

This week's question...

Autumn writes:
In a recent
Something For The Ladies
Mr. Sex said, "(it's one of the reasons why men love doggy-style, by the way - doesn't feel as tight, and we're in full control of our strokes). " I know that my partner absolutely loves to finish doggy-style (we do about 95% of the time) and I don't mind because it feels fantastic, but what IS it about doggy-style that men love so? You mentioned tightness (it's less tight? Isn't tighter generally more desirable?) and stroke control. What else makes it so much fun? Does the sense of anonymity make it more exciting or is that nothing to do with it?


Sam
says:
OK, there are a couple of things that work for men in doggy style. The first is that deep down we are monkeys, and that's the way we used to do it. According to Desmond Morris, it was the biological requirement of pair bonding, which helped us to survive in non forest environments, that led us to swap over and shag face to face. In other words, doggy style does it for the monkey inside the man. It ignites his animal instinct because it's just so primitive.


Also, men love doggy style because it allows them to penetrate as deeply as they possibly can, and also because your bottom presses against his balls for extra stimulation. And it's also the visual thing; the sight of a bum really turns a man on, and to add the icing on the cake he gets to see his todger pumping in and out of you. To be honest, also since men can't see your face they can happily pretend they are shagging Christie Turlington without guilt, or the fear of getting caught. So really the question is, what's not to like about it?
'Mr Sex' says: Sam's pretty much nailed it, but I'll address the tightness question; yes, we do like it reasonably tight, but not all the time, and definitely not when we're finishing off. Like I said before, when we're in that position we feel in control, we can grab hold of your hips (which is a criminally underrated part of the female anatomy) or your shoulders (equally criminally underrated lady-bits), we can gurn away and make as many ridiculous sex-faces as we like, and the view is skill. And yes, we could be thinking about someone else, but I can't say I ever have. And you could be thinking about, I dunno, David Cassidy or Mr Motivator or whoever.