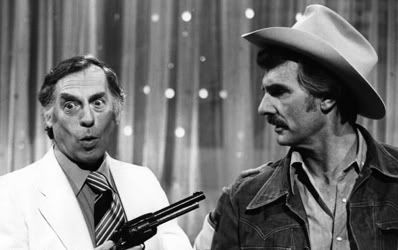 So it's happened again. I'm at a club in town, tossing back Bulleit and Cokes like there's no tomorrow, and passing the time by chatting to a lady. About ten minutes in, when we've got a bit of sand down between us, she leans in.
"Can I ask you something?"
Fucking yes, I think to myself. Yes, you can take me home, right now, and cut yourself a massive slice of my sex-cake. Yes, you may boing up and down upon me like the Bouncy Castle of Sex I indisputably am. I grant full permission. Oh yes. Let's go. Hang on, let me get some johnnies first from the bog. I've already got one in my wallet, but I love going in there and dropping a couple of quid, so everyone else having a slash can see that I'm on the verge of getting some, and they're not.
And then she says it;
"Are you Gay?"
Oh God, not again. Seriously, if I had a quid every time a woman asked me that, I'd have enough money to buy something that cost £27. Am I Gay? Me? I laugh, shake my head, and say no. Then they think I'm definitely Gay, because I haven't kicked off at them for even implying it. I can't win. I am a victim of the modern age.
Back in the day, of course, everyone know what proper homosexuals looked like, because you saw them on telly all the time. There was John Inman. And Larry Grayson. Nowadays, ask the average person what a Gay man looks like, and expect a welter of answers far removed from the limp-wristed, handbag-swinging stereotype of yore. In fact, let us count some of the reasons why women had thought I was Gay (because I always ask);
Because I shave my head

Because I was having a drink with a mate, who also shaves his head

Because I was dancing with my mates

Because I was wearing a pink shirt

Because I was drinking vodka and cranberry

Because I was 'really nice'

Because I was smiling all the time

Because I said I couldn't remember the last time I'd had a fight with anyone

Because I'd spoken to a woman's mate for ten whole minutes without asking if she was available

Because some game between two Premiership teams I don't give a monkey's wank about was on in the room next door, and I wasn't watching it

Because I looked 'really happy'
(my head-shaving mate, who is black, gets it even worse; when he gets asked by women if he's Gay, he asks "Is it because I'm not grinding up to you and saying "So what yuh saying, daahtah?" And they say; "well, yeah". What the fuck does that say?)

Strangely, I come away from these experiences feeling supremely good about myself. After all, if you run down the most common straight assumptions of what it is to be Gay these days, most of them are pretty damn positive. They look after themselves. They've seen the inside of a gym more often than not. They have a personal hygiene routine that extents somewhat from rubbing an after-shave sample out of FHM on their armpits. They dress well. They're not knuckle-dragging bell-ends. Obviously, that's as much of a stereotype as the "Ooh, where's me handbag, ducky?" one, and it says far more about heterosexual mores than homosexual ones. But if some misguided madam thinks that my stylish, sensitive ways has turned me into some unattainable ideal, so be it.
But to be honest, a shag would have been nice as well. Next time, I'm gonna say, "Yes, I am. I'm as Gay as a trumpet, but I can't help myself. Just one look at you is making me question my sexuality. My Cher CDs, my leather chaps, my Council Cock DVDs - all that shit is going on the fire tomorrow. Convert me. Now"