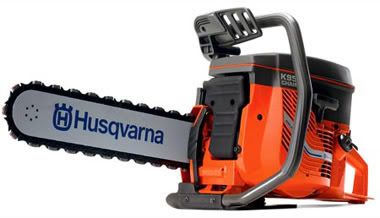 Yeah, I know it's still winter and the nights are still depressingly early and it's absolutely
bitter
, but the sun is out, next door's cat is spark out on the garden table, the blossoms are tentatively on the bough, and I'm thinking "Fuck it – time to talk about getting them pubes trimmed"
Putting all the Metrosexuality bollocks aside, there's a lot to be said for pubic topiary. Thanks to the eradication of what some would call '70s bush', and what we in the porn industry used to call 'fannies like monkey's faces', we now live in a world where you can actually go down on a lady without feeling like you're snogging a Geography teacher. So it's only the decent thing to sort out the Sherwood Forest down your trousers, so they don't feel like they're headbutting Jermaine Jackson circa 1972 over and over.
Even better than that, trimmed or shaven bits are pretty damn sensual. If you have an erogenous zone, surely the prudent thing is to expose it as much as possible, right? And more importantly, a well-kept thatch can put as much as an extra optical inch on your nob, without having to arse about with pills, weights, and all that other shit that doesn't work.
Obviously, this is something you're going to want to do yourself, because you won't be able to nip to the barbers, point at a black-and-white photo of some bloke's junk, and say "Ooh, that one, please". Yes, you could get your partner to do it, but you'll only feel like you're being prepared for a vasectomy, which isn't exactly one of the most erotic role-play scenarios I can think of (and there's also the option of going somewhere for a Back, Crack and Sack. No? Me neither).
Here's what you need to get rid of your Groinfro for the first time;

A trimmer or clippers (not your flatmate's or your Dad's, please, and definitely not a standard shaver with the rotating head-things)

A new razor

A bit of newspaper

Somewhere private, preferably the bathroom

A lot of time
1) The first thing you need is an idea of what you want, the time and determination to stick to it, and the acceptance that you could just go for a tuppenny all-off if it goes tits-up.
2) Next, spread newspaper on floor, get kit off, turn clippers on and gently trim away at the area above your nob. Voila! There's your extra inch! Feel free to spend the next half an hour or having a good look at it in the mirror, taking photos of it on your mobile, etc.

3) If that's all you're bothered about, make sure you don't forget to trim the side bits to match, whizz it round your cobblers a bit until you're happy, and you're done. Now get them pubes in a bin and get a shower.

4) If you're after something a bit more porn-starish, get in the shower (which, if you have a waterproof trimmer, you should have been from the off), and apply your cream or gel. WARNING: if you have sensitive skin and get allergic reactions from creams when you're shaving your face, imagine how bad it'll be down there.
5) You won't realise how much hair you have down there (and in a bewildering range of nooks and crannies) until you shave for the first time, so expect to be in there for quite some time. Go slowly – unless the lot is coming off, one slip can cock it all up, or worse.

6) If you're shaving your balls (and you should, because it feels mint afterwards and your girl will be more interested in them), go even slower and more carefully than before. You will find everything much easier to shave when you're bonked up, as it's out the way and your scrotum tightens up – and if you can manage that with a razor on your genitals, you're a better man than I.
7) When you're done, wash the area properly, and then go and touch it every thirty seconds for the rest of the day. Because you know you're going to.
Right, here's the downsides; for starters, it's a bastard to maintain. Men who shave their bits for the first time discover that within a couple of days, when the stubble grows back, it prickles like buggery. What's more, it's going to get a bit pimply, too. In short, if you don't maintain it, you're going to have genitals that look like Adrian Mole for a bit. And if you're single and have the tuppenny all-off, it's inevitable that after a week or so, you're going to meet an absolutely stunning girl and take her home, only for her to say "What have you done that for? Have you had crabs?", and then bombard you with accusatory texts for a week when you've given her stubble rash. You have been warned.