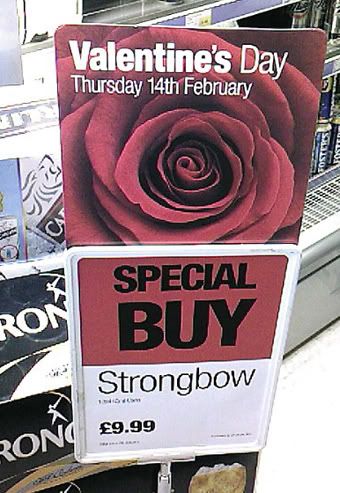 Oh God No. It's nearly Valentines Day. Thankfully, being single, I can take full advantage of the generous offer above, and drink myself into a guilt-free stupor a week tomorrow (or have a romantic evening with a lady friend in a bus shelter somewhere). But what about my unfortunate brethren who are still recovering from post-Xmas bank account meltdown who have left it too late to book restaurants, hotels, flower deliveries and all that nonsense?
Please, lady readers of
Todger Talk -
advise us on how to do Valentines Day properly without chucking money up the wall on stuff you neither want, need or can see through...