Let's see how we got on, eh?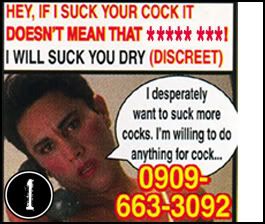 Ronaldo is saying that if he sucks your cock, it doesn't mean that
you're Gay.
I do like the (DISCREET) bit, in case anyone tempted to ring was worried that he was gonna nosh you off at a bus queue, or when you were round your Mam's for Sunday dinner.
Correct answer -
Worm Boy
. This is a genius ad, isn't it? I can just see someone on the line, going through a good chunk of Take A Break whilst eating a cob before saying "Go on then, get it out"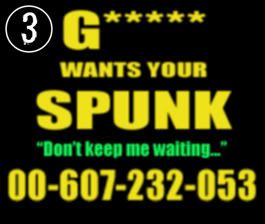 Granny
, obviously.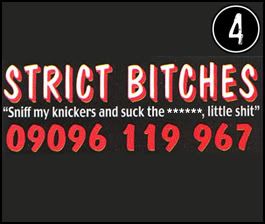 The correct answer here is possibly the greatest word in the British wank-mag lexicon:
Gusset
.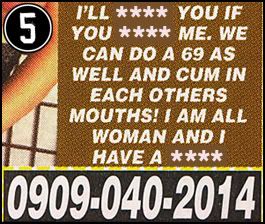 I made a right balls-up here: I should have told you that it was all the same word;
Cock, Cock
and
Cock
.